If you're a CS2 player who wants to perso­nalize your weapons with stylish skins without spending too much money, this post will highlight some of the best affor­dable CS2 skins. These budget-friendly options not only add style but also enhance gameplay, making your experience even more enjoy­able!
1. Glock-18 | Candy Apple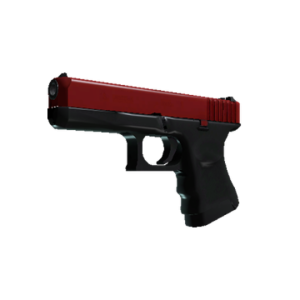 Are you in search of a fantastic and budget-friendly CS2 skin? Look no further than the Glock-1 Candy Apple, the prices start at $0.67. With its striking blue and green colors, this skin boasts an attention-grabbing design that is sure to make it stand out during gameplay.
The budget-friendly and highly popular pistol is a favorite in the CS2 skin marketplace and is frequently employed during pistol rounds in order to maximize performance without investing a significant amount of money in alter­native or CS2 skin options. Additi­onally, if you're inter­ested in adding this affor­dable CS2 solution to your inven­tory, acquiring one won't strain your finances since they are readily available within the Recoil Case at a reaso­nable price.
This CS2 skin not only boasts style but also stands out visually compared to its competitors. Players don't need to spend a fortune to enhance their colle­ction with these affor­dable skin deals, which offer excellent altern­atives for those who don't want to splurge on expensive options.
2. M4A1-S | Decimator
If you're looking for affor­dable CS2 skins, that you can find for $7.59,  the M4A1-S Decimator is a great option. With its unique combination of purple, pink, and blue, it has a futur­istic look that helps players stand out. And the best part? It won't break your budget. You can find this Mil-Spec skin at very reaso­nable prices compared to other machine guns or AK47s available.
The Decimator is a beloved choice among gamers for its appealing aesth­etics and advant­ageous characteristics during gameplay. It has gained popularity among players who prior­itize value, even with limited spending power. This item proves that you don't need a large budget to obtain visually striking weapons in the world of CS2 video games!
For those looking for an affor­dable option in CS2, The De­cimetor is definitely worth considering. It not only offers a stylish design but also enhances gameplay, all at an affor­dable price.
3. AK-47 | Rat Rod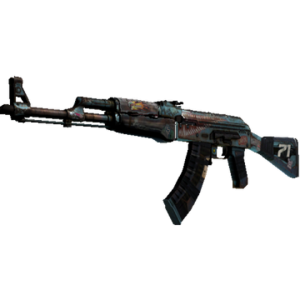 For those seeking a unique and eye-ca­tching appearance for their weapon in CS2, the AK-47 Rat Rod skin offers a fantastic option and price range between $2.55 and $25.50. Drawing inspi­ration from vintage cars, this skin adds a touch of nostalgia to any player's inventory without straining their budget. With its availa­bility in the Revol­ution Case, obtaining this stylish upgrade has become even more accessible for players.
The AK-47 is unden­iably a popular weapon among gamers, which makes it almost inevi­table for players to want the unique yet affor­dable Rat Rod Skin to add to their colle­ction. Equipping this rugged aesthetic piece of weaponry will definitely make any player stand out among oppon­ents.
Whether you're playing compet­itively or just casually, if you want to add some extra grit to your game, the Ratrod edition is a great choice. Available through the CS2s case system, this skin not only offers excellent value but also unmatched style.
4. Galil AR | Tuxedo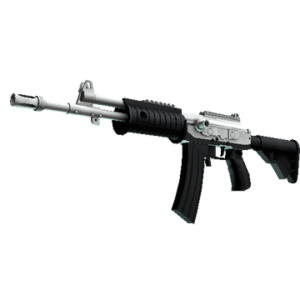 For those seeking a touch of class and elegance, the Galil AR Tuxedo skin offers a timeless aesth­etic. With its sleek black-a­nd-white color scheme, this weapon skin exudes sophist­ication. It provides an affor­dable alter­native to a pricier machine gun or Desert Eagle skins found in the Fracture Case, allowing for easy access­ibility without compro­mising on style.
If you're in search of a stylish yet affor­dable option, with a price range between $0.54 and $1.87, look no further than the Tuxedo. Adding this sleek weapon to your inventory allows for budget-friendly expansion while ensuring that your firearm stands out among the rest.
5. P250 | Supernova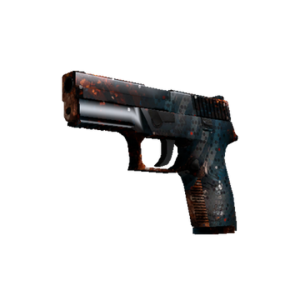 For those looking to make a statement while still sticking within budget, this one starts at  $0.52, the P250 Supernova is an ideal choice. This cosmic-themed skin has a mesmerizing galaxy design, giving your weapon an intergalactic look. It's available in Factory New, Minimal Wear, and Field Tested variations, so you can get one that fits your desired quality level and price range.
The minimal wear condition of this skin offers excellent value for money, providing players with both style and performance at an affor­dable price. Its striking graphics make the P250 stand out from others, allowing players to make a statement without oversp­ending.
If you're looking to add unique skins to your inven­tory, consider including the Super­nova. This skin offers both visually appealing designs and great gameplay effects, all at an affor­dable price.
FAQ
Can you get free CS Skins?
There are several ways to obtain free CS Skins. One option is to download an app from the Play Store and use someone's referral code. Another method is to participate in online CS2 matches and gamble for skins. Additionally, you can play the game itself as random skin drops are possible. These methods provide opportunities to test your luck and find exciting rewards if you know where to look!
What is the price range of these affordable CS2 skins?
For gamers on a budget, CS2 skins offer an attractive solution since they come in under the $1 mark.
Which cases can I find these affordable skins in?
For those looking for a great deal on skins, look no more than the Recoil Case, Revolution Case, Mil-Spec grade, or Fracture case, all of which contain affordable options.