Crypto gaming is the next generation of gaming. Delivering constantly evolving games is the inevitable next step up from traditional, static games.
Crypto games offer more utility to enable players to earn money and create their own self-sustaining economies.
If you're looking to become an early adopter of crypto games, here is a list of the titles that will keep you entertained:
Plinko
Plinko is a game inspired by The Price Is Right, a popular American game show in the 1980s. Many of those familiar with Japanese games will spot the similarities between them and Pachinko.
Learning how to play the Plinko game is relatively simple, making it a popular entry point into crypto gaming. It's an online, arcade-style game that includes a ball or a series of balls that falls between pins.
The object of the game is to make the ball land in a box with a prize. This simple, casual approach to crypto gaming is perfect if you're looking for a way to spend some time de-stressing while on the go.
Meta Masters Guild
The Meta Masters Guild is the world's first dedicated Web3 mobile gaming platform, aiming to take advantage of the gaming boom. From 2021 to 2022, the blockchain gaming industry grew by 2,000%, with further gains expected in the years to come.
Unlike other types of games that focus on the AAA experience, MMG focuses on a fun, replayable game.
Also unlike other crypto games, this platform prioritizes the enjoyment aspect over tokenization. Strictly speaking, Meta Masters Guild is a gaming suite featuring a range of enjoyable games, with single and multiplayer modes available.
Within Meta Masters Guild is the Meta Masters World, which is the organization's take on the metaverse. Like other metaverse projects, players have the freedom to explore, collect resources and participate in an economy based on NFTs.
The Meta Masters Guild is already making plans to expand its range of games to attract more players and stake its claim within this growing niche.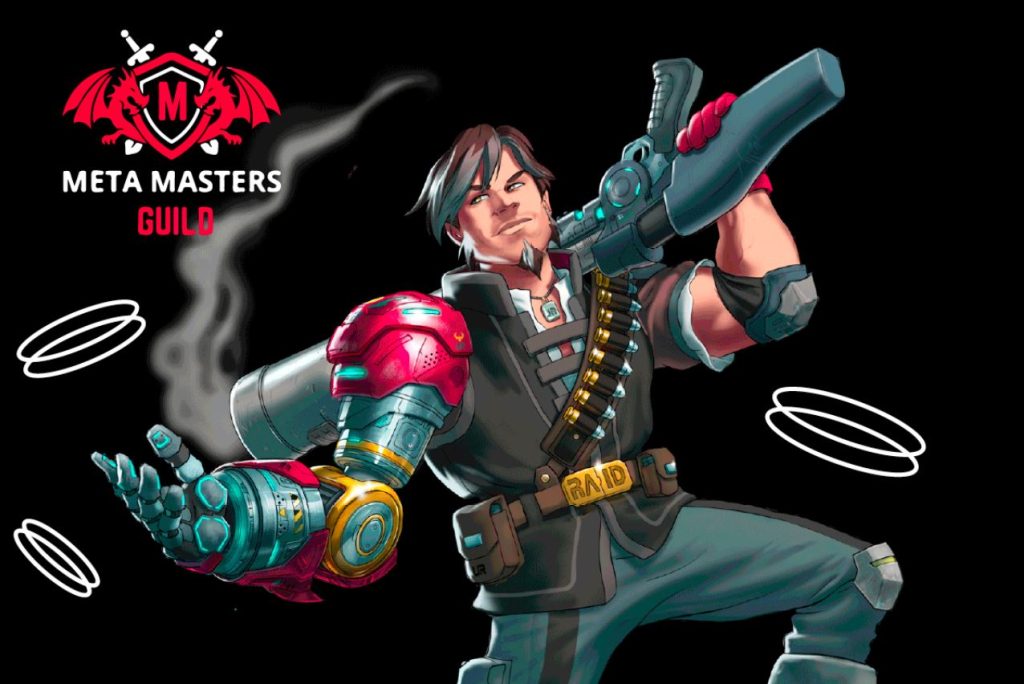 Tamadoge
Tamadoge is one of the newest play-to-earn (P2E) projects. In 2022, it attracted massive amounts of investment, pumping its presale price up by 2,000%. While some have accused Tamadoge of being a crypto scam, two independent regulators have already given the project the green light.
The utility of Tamadoge has led to a gaming-focused drive, with Super Doge being its primary title. Super Doge is a Mario-style platformer where players collect coins and destroy SECKnights in the fastest possible time.
Conquering the daily and weekly leaderboards enables players to win prizes that can be converted into Bitcoin and fiat currencies.
RobotEra
RobotEra is a world-building game located inside the metaverse. Players come together as NFT robots to build the world of their dreams.
It's a new crypto game using the unique $TARO token as its native token and in-game currency. The aim of the game is to collect resources within the metaverse, erect buildings and claim land within the metaverse. Built on the Ethereum blockchain, NFT robots begin work on the home Taro Planet.
Like other similar projects, this is a player-driven metaverse where the future is determined by the players and what they do.
Calvaria
Calvaria is one of the most exciting gaming projects in the world of crypto gaming. This P2E game's primary offering is Calvaria: Duels of Eternity, a card-battling game.
While card battling games are among the most common offerings within crypto gaming, Calvaria offers a new twist on the idea, with an emphasis on players who know little about crypto.
Players start in the afterlife and join one of the many factions fighting for supremacy. Unlike other similar games, there's a real story mode, with quests and unfolding storylines. Of course, players can still engage in player-vs-player gameplay.
NFTs represent all the assets within the game, including artwork. You can buy and sell these NFTs on the market or combine different ones together to upgrade them.
A look into the future of gaming
These crypto games give players a glimpse into what gaming could look like 10 years from now. Most crypto games are still relatively small and cannot compete with the traditional gaming industry, but the technology is improving fast, as is the accessibility.
The broad range of games available demonstrates that you're not required to have any prior knowledge of crypto or the blockchain to jump right in. Developers are working hard to make crypto gaming accessible to all, which will be the key to the growth of this sector.
The future of gaming is beckoning. Which crypto gaming project are you most excited about?