In the rapidly evolving digital age, online gambling has become an increasingly popular pastime for many individuals worldwide. It offers the exhilarating thrill of a casino from the comfort of one's own home, allowing players to engage in their favorite games at any time of day or night. 
And while there are reputable companies like Zodiac Casino Canada there are also unscrupulous individuals who scam unsuspecting gamblers. Here are some comprehensive tips on how to spot and avoid online gambling scams.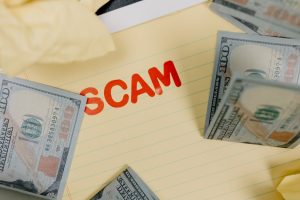 1. Check the Licensing
The first and foremost step in ensuring that an online gambling site is legitimate is checking its licensing. Reliable platforms are registered and regulated by reputable gaming authorities such as the UK Gambling Commission, the Malta Gaming Authority, or the Gibraltar Gambling Commissioner. These authorities provide stringent oversight, ensuring that the site operates fairly, transparently, and in accordance with all relevant laws and regulations. Any platform without clear licensing information should be viewed with suspicion
2. Read Reviews
Before you commit to an online gambling site, conduct a quick search for reviews. User experiences can provide valuable insights into the reliability of the platform. Be wary of sites with no reviews or overwhelmingly negative feedback. Moreover, consider the source of the review. Independent review sites tend to offer more reliable information than reviews hosted on the casino's website.
3. Beware of Too-Good-To-Be-True Bonuses
While many legitimate online casinos offer bonuses to attract players, scammers use this tactic to lure victims. If a bonus seems too good to be true, it probably is. Always read the terms and conditions associated with any bonus offer. Some scams may offer large bonuses but impose unreasonable conditions that make it nearly impossible for players to withdraw their winnings.
4. Secure Payment Methods
A legitimate online casino will offer secure payment methods, such as credit cards, bank transfers, or well-known e-wallets. Be cautious of sites that only accept cash, cryptocurrencies, or wire transfers, as these are harder to trace and recover if you fall victim to a scam.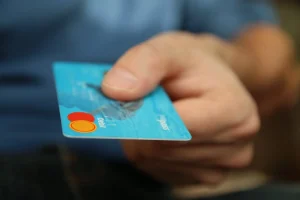 5. Customer Support
Reliable online casinos provide robust customer support, usually available 24/7 through live chat, email, or phone. Scam sites, on the other hand, often have limited or non-existent customer support, making it challenging for players to get assistance or resolve issues.
6. Random Number Generator (RNG)
Legitimate online casinos use RNGs to ensure fair play. This technology guarantees that the outcome of each game is random and not manipulated. Most trustworthy sites will have information about their RNG and its certification on their website.
In conclusion, while online gambling can offer a fun and convenient way to enjoy gaming, it's essential to stay vigilant and informed to avoid falling victim to scams. Always do your homework before committing to a platform, remember, if something seems too good to be true, it probably is. Happy and safe gaming!