eSports, as an industry, pastime or profession, is something that seemed to come out of nowhere and then has gone on to become huge ever since. Truth be told, competitive gaming, which is what eSports is, has been around for a long time, but under the eSports tag, it's now something everyone has heard of and will know about.
When you think about it, it makes sense that in its earliest form, eSports, or competitive gaming, as it was then, wasn't this industry awash with cash. People may have competed for more for pride, honour and ego than cash. But, then you look at what's on offer today in terms of prize pools, and it's like night and day, with many of them well into the millions of dollars.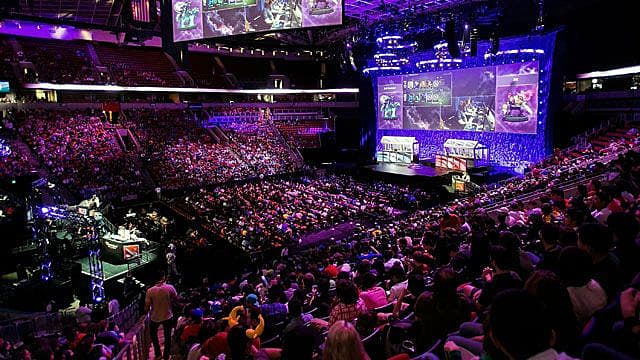 There is no doubt that several crucial things have happened that have helped to make eSports what it is today, the first being live streaming. People broadcasting themselves playing games on platforms such as Twitch has been a game-changer. You log on, and they're playing all types of content, from sports and battle royale to platformers and even games you'd see at prominent online casino sites. The streaming element was huge because it brought the spotlight, which then brought the viewers, the sponsors and ultimately, the thirst for competitive gaming.
The second crucial element to eSports becoming a huge success ties in with the above because, off the back of streamers playing games and eSports beginning to become a thing, game developers took a keen interest. Not only were they designing games purpose-built for eSports, as seen with battle royale titles such as Fortnite and PlayerUnknown's Battlegrounds, but they also marketed their games via broadcasters rather than so-called traditional means, which kept this one big wheel turning in the right direction, so to speak.
There was always this belief that eSports would thrive and be an industry worth millions and maybe even billions of dollars in time. And, so far, you could say it's certainly on the right track, and to describe eSports as big would probably be doing it somewhat of a disservice. Games such as Dota 2, Fortnite, PlayerUnknown's Battlegrounds, League of Legends and Overwatch, to name just a handful, are massive eSports titles and prize pools combined are well into the hundreds of millions of dollars.
You then have those who compete as eSport athletes, who are now millionaires in their own right. People scoffed when they were being described as athletes, but as well as raking in the cash from their gaming exploits, they also have brand deals and sponsorship agreements with some of the world's leading companies. And all this culminates in more money and exposure for the eSports sector, which ultimately means its growth will continue at breakneck speed for years to come. The ceiling for eSports is so high you can't see it, and if it's not already a billion-dollar industry, it soon will be.