Spin-off titles are in fashion in the gaming industry. Whether they switch the focus to a supporting character or tell a story set in a different era and place, developers can explore many alternative scenarios to shake up their creative habits. As such, spin-off games are a powerful venue to expand a series' lore and attract newcomers without antagonizing long-time fans. So, let's check some of the best spin-off games ever released.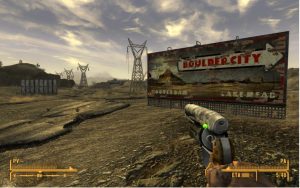 Hyrule Warriors
Tears of the Kingdom recently united critics and gamers in praise, earning a whopping 96 Metascore on Metacritic. While Hyrule Warriors might not reach the hefty standards set by the twentieth mainline installation in the iconic action-adventure series, this hack-and-slash title still ticks all the boxes of a spin-off entry done right.
The game puts players in the shoes of a young Link swarmed by an army of monsters unleashed by a sorceress consumed by her desires for a long-defeated Ganondorf plotting his resurrection. Only Link and his fellow warriors can stop Cia from conquering Hyrule. If engaging, the story therefore takes a back seat to wiping out enemies in droves. And this action-packed love letter to the Zelda universe is as glorious as it sounds for die-hard fans of the franchise.
Fallout: New Vegas
It isn't often that a spin-off title rivals its franchise's mainline entries. Little did the developers at Obsidian Entertainment know that Fallout: New Vegas would come to be considered the best title in the 25-year history of the post-apocalyptic series. This open-world RPG follows an alternate timeline in a fictionalized version of Sin City.
Among the survivors of a global nuclear apocalypse, three factions are seeking control of the city and the surrounding Mojave Wasteland. The story kicks off as the player-character gets ambushed and left for dead after a package delivery gone awry. The Courier miraculously survives, only to set out on a quest for revenge that will determine the fate of the warring factions of New Vegas.
The Great Ace Attorney Chronicles
Ace Attorney is possibly the most famous visual novel series of all time. Capcom has ported the adventures of rookie attorney Phoenix Wright and his associates on every gaming device around. Two spin-off titles centring around Wright's main prosecutor antagonist and friend Miles Edgeworth dropped over a decade ago. But the second chapter of the Prosecutor's Path series wasn't even localized.
The Great Ace Attorney Chronicles would have suffered the same fate if not for international fans' stubbornness. Set in the Meiji Era, this prequel follows Phoenix Wright's ancestor Ryunosuke Naruhodo, who is learning the attorney trade as an exchange student in London. From captivating investigations to feverish face-offs with wacky witnesses in court, this murder mystery is a great historical throwback to the early days of the franchise.
Like a Dragon Ishin!
Released in 2014, Like a Dragon Ishin! took another decade to launch outside of Japan. The first historical title in Sega's mobster franchise, this samurai epic takes place at the turn of the chaotic Bakumatsu period. An opponent of the shogunate advocating for the restoration of the emperor, samurai Sakamoto Ryōma gets caught up in a conspiracy, leaving him eager to clear his name after he's wrongfully accused of murder. True to the series' tried-and-tested formula, bare-knuckle combat is on Ryōma's agenda.
Side quests and minigames also await across seedy red-light districts, from bounty-hunting missions to gambling. Though they are perfect for making quick money in early game, however, these gambling minigames arguably lack variety for regular casino players. If so, they may turn to platforms like CasinoBonusCA. To fund a bankroll, users can sort through hundreds of casino offers. Both newcomers and seasoned players can find up-to-date bonuses that fit their playing style, from free spins to cashback deals. User-friendly guidelines and compare tools also help first-timers get started just right.
Thronebreaker: The Witcher Tales
Thronebreaker: The Witcher Tales originated as the spin-off of another Witcher spin-off game. This RPG was the single-player experience in the collectible card game Gwent – a standalone take on the popular minigame introduced in The Witcher 3. Blending narrative-driven exploration and puzzle-solving, this card battler packs a solid 30 hours of content.
Thronebreaker also expands the complex monster-infested world crafted by Polish author Andrzej Sapowski. Multidimensional characters add depth to this tightly-written tale, while unique regions harbor countless mysterious locations to roam around. In short, even card-adverse gamers can have fun as they discover yet more facets to the beloved Witcher universe.