The MrQ casino is a breath of fresh air in the world of online casinos. Colorful, welcoming, simple to use, and absolutely loaded with some of the best games, MrQ offers an intriguing VIP program that will certainly satisfy an audience.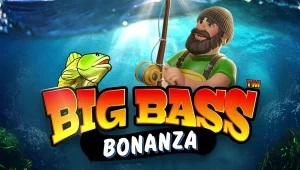 The casino also comes with a wide variety of games. For seasoned veterans who have experience gambling, choosing a wide variety of games wouldn't be a problem. However, newbies might be lost. So, for their benefit, we would like to take a look at some of the top games at MrQ, and share these titles with you.
The Games at MrQ
Before we get to individual titles, we feel it would be good to discuss the different gaming options at MrQ. Obviously, the website hosts a wide variety of excellent, varied slot games. In fact, there are over 1000 slots for you to pick from, many of which have different themes, like fishing, history, adventure, and classic fruit games.
Apart from slots, you can also play table games like blackjack, roulette, bingo, and more. You can also play live dealer games in real time. Now that we know all about the games available, let us take a look at MrQ casino, and find the best games in its library.
Big Bass Bonanza
Big Bass Bonanza is a 5×3 reel with ten different paylines. The RTP rate is 96.71%, which is just over the average, making it perfect for new and seasoned players. The minimum bet that you can place at Big Bass Bonanza is as low as 10 pence, with the highest being 60 Pounds.
As for the theme, we are certain you've already gathered that Big Bass Bonanza is a fishing-themed game. The goal is to capture as many fish, which will improve your chances of winning the grand prize. The best part; you can play Big Bass Bonanza on your mobile.
Blackjack
Blackjack is a staple of gambling. You would be hard-pressed to find a casino, online or land-based, that does not feature the game in some form. And MrQ is no exception. As of the writing of this article, MrQ casino features seven blackjack games, all with different rules, set ups, gameplays, and even rule variants. The following are all of the variants of blackjack available at MrQ casino:
       

Classic Blackjack

       

European Blackjack

       

Vegas Strip Blackjack

       

Vegas Downtown Blackjack

       

Vegas Single Deck Blackjack

       

Atlantic City Blackjack
Out of the ones listed here, the one that seems most enticing is like Vegas Single Deck Blackjack, as playing the game with only one deck significantly increase the player chances of victory.
Live Dealer Games
Finally, live dealer games have now become a staple of casinos. As you can probably assume, live dealer casino games involve dealers broadcasting themselves in real time, dealing cards, spinning roulette wheels, or throwing dice. The most popular live dealer options at MrQ Casino include the following:
       

Speed Roulette

       

Craps Live

       

Mega Roulette

       

Lightning Roulette

       

Funky Time Live 
Conclusion

In conclusion, MrQ Casino stands out as a vibrant and user-friendly platform that offers an exhilarating gaming experience. With a diverse selection of over 1000 slot games, including themes ranging from fishing to history, and classic fruit games, MrQ ensures that players of all preferences are well-catered for. For those seeking more traditional casino games, the availability of various blackjack variants and exciting live dealer games adds depth to the gaming library.