Even though we are quickly approaching Halloween and Christmas is around the corner, there is still plenty of time for a few fantastic games to hit the shelves. Here are some of the best games still to come in 2023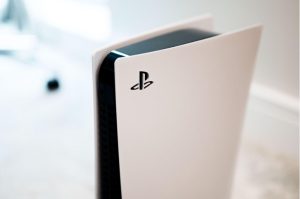 Payday 3
Payday 3 is the long-awaited sequel to the fan-favorite Payday 2. It has been in production since 2017, and if everything goes to plan, we should be playing before Christmas. However, there's still the potential for a delay to give developers time to tweak and finalise the title.
Whether you play fighting games, spend time on Online slots UK sites, or love an FPS title, you need to give Payday 3 a play. Set in an ultra-realistic and living version of New York City, the options and outcomes are seemingly endless.
Assassin's Creed Mirage
After the success of the Viking adventure that was Assassin's Creed Valhalla, we are getting Assassin's Creed Mirage. Taking us to ancient Iraq, Mirage is set in Baghdad in the 9th century, 20 years before the events of Valhalla.
Many AC die-hards are incredibly excited at the prospect of Mirage returning to the original series' roots. Doing away with the multiple RPG elements and instead focussing on what the fans love and what made the games so successful: stealth, parkour, and — of course — assassinations.
Forza Motorsport
With racing games experiencing a resurgence of late, it is the perfect time for another Forza title. Motorsport is a new-gen reboot of the classic series and, by all accounts, is set to be one of the best yet.
While the game will only be available on Xbox and PC, fans can expect a massive variety of vehicles, modes, and a plethora of the world's most famous race tracks to play and master.
Marvel's Spider-Man 2
Spider-Man is easily one of the most popular Marvel heroes and the main character in several of the biggest Marvel games. Spider-Man 2 is a PS5 exclusive that continues the stories of both Peter Parker and Miles Morales.
Developers are calling it a much darker take on the series. With Venom introduced as the game's villain, it is only a matter of time until we know what havoc he will wreak on our web-slinging friend.
Super Mario Bros Wonder
It's impossible not to be excited about a new Super Mario game, and Wonder is no different. A modern take on the classic Super Mario sidescroller, Wonder allows you to play as one of eight main characters, such as Mario, Luigi, Peach, Daisy, and Toad.
One of the new features players can enjoy is badges. Equipping a badge allows players to give their characters special perks and abilities. While we don't yet know the full scope of the game's multiplayer functionality, we do know there will be support for up to four players and friends.
Call of Duty: Modern Warfare 3
It's that time of year again when we get another instalment in arguably the biggest FPS series of all time — Call of Duty. Modern Warfare 3 (MW3) is set to take place after the events of MW2 and will see the return of Taskforce 141 and fan-favourite characters like Captain Price, Ghost, Gaz, and Soap.
Two unique things coming in this title are the addition of Open Combat Missions, which will let players choose how to approach and finish objectives themselves. There will also be an open-world PVE Zombies mode, hopefully reigniting a part of the game that has been desperate for a revamp for a few years.
Avatar: Frontiers of Pandora
Frontiers of Pandora is the Avatar game we have all needed and waited for. The first-person adventure game sees you play as a Na'vi orphan trained as a soldier by the RDA before being put into suspended animation for 15 years.
When you wake, you need to travel across the unexplored Western Frontier, discovering Pandora's origins and fighting back against the RDA as they try and take control of your home planet.
Warhammer 40,000: Space Marines 2
While the exact release date of Space Marines 2 is still unknown, it is set to come out this year. Set in the 42nd millennium —during the Age of the Dark Imperium, after the return of Raboute Guilliman — the Imperium of Man has launched a galaxy-wide, multi-year campaign to reclaim lost galaxies.
Players can enjoy the same expansive experience they have become accustomed to, with bigger and better battles and combat. If you love the Warhammer 40k series, Space Marines 2 could be the best game yet.
Conclusion
As you can see, no matter what you love playing, the year isn't over yet for the world of gaming. From adventure to FPS blockbusters, racing, and some strategy, the last few months of 2023 will be some of the best yet.