In recent years, casino gaming has become incredibly popular. To put that into some sort of context the iGaming industry alone is now worth in excess of 66.7 billion US dollars a year.
But what exactly is iGaming and how has it contributed to both the online and offline casino experience? First things first: iGaming is, strictly speaking, online betting that predicts the outcome of a sporting/gaming event.
And of course, this includes many casino games, poker, baccarat, roulette, etc., so casinos have a vested interest in the software they're using. This is more than just knowing how casino slot machine algorithms work, casino software covers every aspect of the running of a casino and that's on or offline.
Brick-and-mortar establishments have existed since the 16th century, but thanks to casino software, many of the issues that hampered a business have been driven out. Literally in the ability to recognise questionable license plates and the use of facial recognition has also helped to stamp out the bad apples.
That's not all, ID scanning and instant POS (point of sale) checks can all help to prevent a casino from being stung or used to launder money. But in terms of compliance, it's the online casinos that have arguably benefitted the most from casino software, more on that later.
So, how has iGaming software benefitted both the gaming business and the end user?
Random Number Generation (RGN)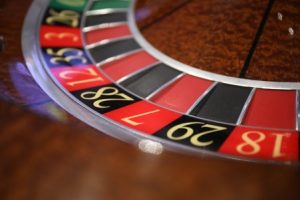 When all is said and done, this is a major advance for casinos, despite it looking relatively benign. Before RNG, mechanics or gravity (say) would take care of the randomness of slot reels or roulette balls.
RNG produces a sequence of numbers or symbols that can't be reasonably predicted. Simply, it works by using an algorithm to identify a value (called a seed) to produce a new value by combining it with additional data.
RGNs can work with any casino format ensuring that neither the casino nor the punter have the upper edge by nefarious means. However, that doesn't affect the given odds of an outcome, that's a different matter entirely.
Setting the Odds
Casino software can, without affecting an RNG, set the balance of the odds. And of course that will be in the casino's favour (aka 'the house advantage) to ensure they have the upper hand.
One way it can achieve this is to oversee payout rates by using gaming software to analyse the mathematical certainty that is figured into every casino game. Players can increase the odds in their favour when it comes to games of skill, with poker being an excellent example, but you'll need to be an exceptional player.
Payments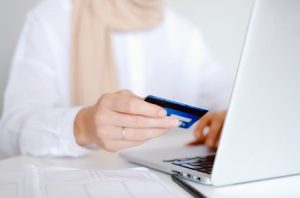 Payment, and the protection thereof, have been revolutionised by iGaming software. And payments can be instant if you're using an e-wallet (for example) with increased levels of protection for other formats.
The casino software doesn't just protect the casino by helping to identify fraud before a transaction takes place. It can protect the player to, for example, modern gaming software works with crypto which ensures end-to-end encryption -after all, not all online casinos play fairly.
The User Experience
We've not left this section to (almost) last because it's of less importance to the former. It should be obvious that, without focusing on user experience, none of the former would exist.
In recent years the advancement of graphics and background music have fallen in line with what you'd expect on your smartphone. Which brings us nicely onto how iGaming software has enabled gamers to play in casinos or anywhere they want on 'phones, laptops, PC, watches etc.
The quality of the graphics and sounds are one way to grab your attention and keep it. But iGaming software also uses algorithms that learn your preferences and will use that to ensure you stay fixed to the spot.
For example, if you're losing on the slots, how about a few free spins? And maybe if you enjoyed that game of Candy Crush, say, how about a shot on Gummy Squish to use a (maybe) absurd but workable example.
So, what's next for Casino software?
In terms of brick-and-mortar casinos, it'll be a continuation of what you'd expect in a casino. Sure algorithms and eye-catching graphics will always be tweaked to ensure optimum performance, but the traditional casino operates for a certain type of clientele.
When it comes to online casinos, expect much more in terms of augmented reality and virtual reality to provide a semi-full/fully integrated experience. Cryptocurrency will become much more prevalent when it comes to payment processing as games become increasingly sophisticated.
In all probability ongoing developments in casino software will be more visible online, but these developments will be advantageous to everyone. And by everyone, we don't just mean gamers and casinos, software developers and hardware manufacturers must be pretty excited too.