A recent and increasingly common development in the pursuit of video game innovation is the inclusion of various minigames. Rather than being integral to the principal narrative or gameplay, minigames are instead self-contained activities embedded in the larger world.
Minigames can be subject to near endless variety in terms of how they're played. Whilst some are entirely original and conceived especially for a specific game, others attempt to replicate real-world pastimes.
The popularity of online casino games has spawned casino minigames as an extremely popular subgenre. Many players enjoy playing their favourite casino games online, using bonuses on offer by online casinos to trial out games in a digital format. This boom in popularity has encouraged video game providers to include casino mini games within their gaming titles.
From open world games to first person shooters, these are some of the best video games with casino minigames.
Red Dead Redemption 2
Rockstar Games's critically acclaimed Red Dead Redemption 2 is renowned for its bustling open world full of interactive content. The game takes place at the turn of the 20th century, across fictitious states in America's gritty Wild West.
Read Dead Redemption 2 follows Arthur Morgan, an outlaw and member of the Van der Linde gang, attempting to survive. Players can expect shootouts, robberies and hunting as Arthur fights off his adversaries, including rival gangs and the authorities.
Aside from a compelling campaign narrative, players can choose from four minigames found in the Old West. Players can try their hand at blackjack, poker and dominoes, or their finger at five finger fillet.
The poker minigame has also been somewhat integrated into the story. Poker is played in two missions, 'A Fine Night of Debauchery' and 'The Noblest of Men, And A Woman'.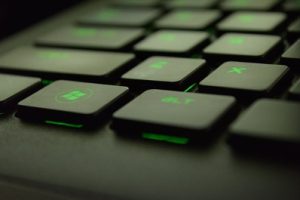 Grand Theft Auto V
Another open world RPG developed by Rockstar Games, Grand Theft Auto trades horses for luxury cars with its modern setting. Initially released in 1997, the latest instalment has become one of the most successful games in history.
Grand Theft Auto V sees the player roaming the vast, lawless streets of Los Santos, both solo and online. The anthology single player campaign follows three individuals, Michael, Franklin and Trevor, whose lives and illicit dealings eventually overlap.
Despite being nearly a decade old, GTA V's developers continue to add new content to their multiplayer mode.
A 2019 update saw the addition of the towering Diamond Casino, fitted with various casino minigames. Blackjack, roulette and poker are all available at the resort, as well as slots with a 2.5 million in-game dollar jackpot.
Fallout: New Vegas
As the name would suggest, Fallout: New Vegas sees the player exploring the derelict streets of a post-apocalyptic Sin City. The 2010 action role playing game is set in a dystopian United States obliterated by nuclear war.
The player controls 'the Courier' as he traverses the ruins of Las Vegas, subsequently known as New Vegas. Whilst attempting to recover a package, the protagonist finds himself surrounded by warring factions battling for control of the city.
The streets of New Vegas are home to seven different casinos, such as The Sierra Madre Casino and The Atomic Wrangler. Blackjack, slots, roulette are all playable as well as a fictional card game called Caravan.
Watch Dogs
The unique concept at the heart of Ubisoft's 2014 title made it one of the year's most anticipated titles. Taking place in an open world, the player controls a hacker using advanced technology to navigate a fictitious rendering of Chicago.
Gadgets and weapons can be subject to frequent upgrades, adding new ways to complete objectives and eliminate enemies.
Protagonist Aiden Pearce can infiltrate ATMs, traffic lights, security cameras, bank accounts and more. Aside from the main storyline, exploring the city will yield plenty of additional activities to keep you busy.
Dice games, slot machines, and poker can all be found and played throughout the city depending on preference.
The Sims 3
With a unique, fun concept, and sandbox style, The Sims has been a beloved franchise since its initial release in 2000. The player is given total control over the actions and fate of their characters, choosing their appearance, occupation, and designing their home.
Each household is situated within a larger neighbourhood, and city, and interactions between the various residents are central to the gameplay. New instalments and purchasable content fill the world with additional places to visit.
An expansion pack for The Sims 3 added the Lucky Simoleon Casino where players can engage with various casino minigames. Your sims can enjoy roulette, poker, blackjack and slots whilst levelling up their gambling skill as they do.
The Popularity of Casino Themed Minigames
With video game developers looking to fill games with as much content as possible, minigames are becoming increasingly popular. They are simple, low maintenance, and a great way to increase replay ability.
The strength of minigames is in the broadness of the term and the various forms they can take. Casino themed minigames are especially popular, owing to the popularity of the pastimes in real life.