Whether you are a seasoned gamer or just starting out picking the right gaming console is essential to ensure you are getting the most out of your gaming experience. With so many models available on the market, each with its own unique hardware specifications and game availability, selecting the right one for you can be quite an overwhelming task.
From industry titans like PlayStation and Nintendo to lesser-known consoles gaining traction like Steam Deck, these devices have something to offer every gamer. As such it's important to remain true to your needs and see which console can best provide what you are looking for out of your gaming experience. Check out our console guide below to find out which gaming console is right for you.
We hope that once you've gone through this list of tips, you'd be equipped with all the necessary information so you can make an educated decision. Plus, once you've narrowed down your decision, the only conundrum you're faced with is the kind of games you'll be playing. And, did you know… you can even play some great online casino games (many with no deposit bonuses and free spins too!) in case you like varying the type of gameplay!
1. Nintendo Switch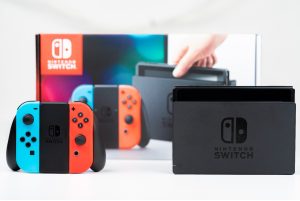 Launched back in March 2017, the Nintendo Switch console experienced a new wave of popularity during the Covid-19 pandemic, becoming the third most-sold console of all time beating out the PlayStation 4. While it may not be as powerful as its contemporaries, this hybrid console has won legions of fans and the respect of numerous developers who previously overlooked Nintendo's consoles.
Undoubtedly, the Nintendo Switch's biggest draw has to be its portability. That's right, this extremely versatile console offers players a unique kind of freedom, allowing them to enjoy quality games on the go or while docked. It also boosts an enviable gaming library featuring iconic characters such as Zelda, Kirby and of course Super Mario.
Another lesser-known feature worth mentioning is the gaming console's HD Rumble, which is
a haptic feedback engine inside the Joy-Con and Pro Controller that provides touch feedback, creating an immersive gaming experience. One of the best games to incorporate this feature is Nintendo's besting selling Mario Kart 8 Deluxe which allows players to experience bumps when crashing into other characters.
2. PS5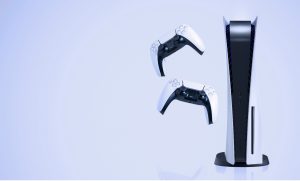 Sure, the PS5 may have had a bumpy ride following its launch with chip shortages and limited stock. However, there is no better time than the present to get your hands on Sony's latest console. The PS5 comes equipped with impressive specs and fantastic graphics breathing life into its latest gaming offerings like never before.
Rumours have also been circulating of the PS VR2 launching soon which will revolutionize VR gaming for the masses. Additionally, the console is set to launch its new DualSense Edge controller which will pull from the original features of the first-generation DualSense and expand its mind-blowing capabilities.
3. Xbox Series X
Microsoft's latest effort the Xbox Series X is the gaming giant's most powerful gaming console to date, featuring a whopping 12 teraflops of raw power. With a new sleek and understated design, the Series X will make a great addition to any gamers' console collection. While it may not be the cheapest console on the market, it features cutting-edge technology. Its fast SSD and 4K resolution gaming, offer players a superior experience.
We also can't forget the console's exclusive games such as Forza Horizon, the iconic Flight Simulator and of course Halo. With the recent introduction of Xbox Game Pass, players are now able to gain access to 100s of gaming titles, by paying a monthly subscription fee, which is both cost-effective and efficient.
4. Steam Deck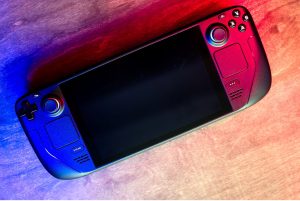 The second portable handheld console to make it onto our list is the Stream Deck. If you are more of a PC gamer and enjoy titles like Cyberpunk 2077 and The King of Fighters XV, then this console is a no-brainer purchase. Developed by Valve, the powerful handheld device was realized just last year and is already giving its competitors a run for their money.
Sure, it may not be a graphical powerhouse like the PlayStation 5 or the Xbox Serious X but those both enjoy the benefits of being home consoles and despite being a Linux-based device, the Steam Deck runs many Windows games extremely well. Although upon its release the console had a battery life issue, several OS updates appear to have improved this slightly. As such if you are looking for a portable console with the capabilities of a high-end PC then the Stream Deck is for you.